This section is used to manage the game applications which are using the Applixir SDK. When a new game application requires SDK integration, the first step is to upload game app information here and generate unique Ids (required for integration) corresponding to it.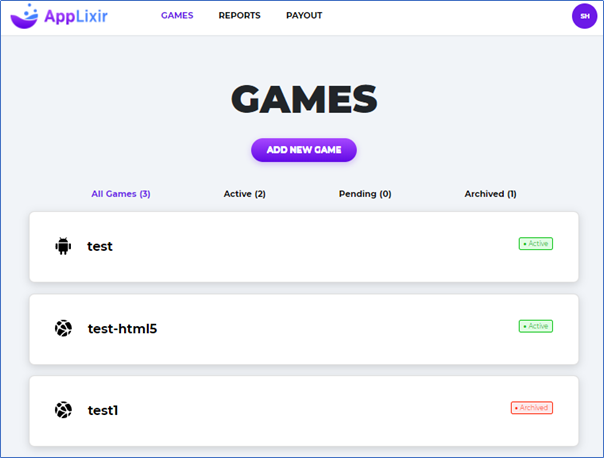 All the existing games are shown under the All Games tab. There are three other tabs which display active, pending or archived games.
Active - Games which are currently active.
Pending - Games which are under a transient state i.e. their state is being changed from either active to archive or vice versa.
Archived - Games which are no more being used and have been archived.
To add a new game, click the Add New Game button. Provide the details and click Save.