The first step of integration is to upload your game details to the Applixir application. Go to the Applixir Web application and login. If you do not have an account, sign up here.
On the Applixir homepage, go to the Games tab. Click Add New Game.

Select the game platform. For HTML5/web game, choose Web. Enter the name of the game and click Add Game.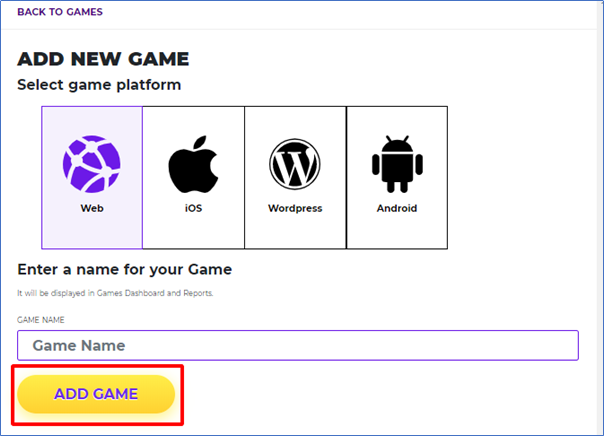 On successful creation, a Game ID and Zone ID will be created for the application. These IDs will be used in the application. It will show a link to download the SDK.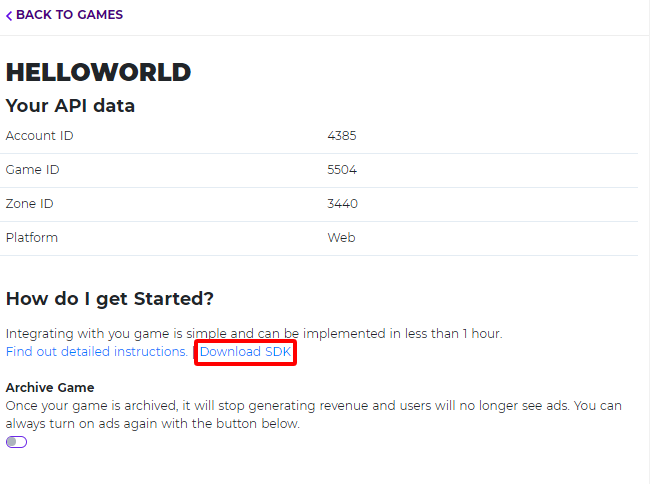 Download the SDK. The downloadable is a zip file containing sample code, ads.txt file and an integration guide.